DATO' MOHAMAD RAZALI BIN MOHAMAD RAHIM – GROUP CHIEF EXECUTIVE OFFICER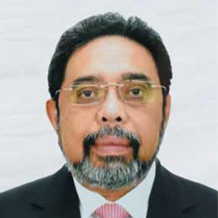 Dato' Mohamad Razali bin Mohamad Rahim, aged 62, male, Malaysian, joined Talam Transform Berhad ("the Company") on 22 March 2019 as Group Chief Executive Officer.
Dato' Razali worked for a number of organisations both multi-national and local. He started at Pernas-Sime Darby where he went through the Finance Department, Marketing and Operations in the Trading Company and Motor Division. He was also stationed in Japan for a year with Nichimen Corporation. In 1984 he joined Citibank NA where he rose to a position of Vice President and Area Director. He was also the Real Estate Specialist for Asia and Oceania. In 1997 he joined SP Setia as Executive Director and was responsible for the construction of the Prime Ministers' Office and the Prime Ministers' Residence in Putrajaya as well as all the housing units under the joint venture. After SP Setia, he went into Islamic Banking with Abrar Discount Berhad. Dato' Razali was also with the MIDF group where he headed the Group's Business Development Division. He also had stints in Premier Nalfin Berhad and Wembley Industries Berhad. Currently, he is on the Board of Khee San Berhad.